Mural Animal T-shirts
Mural T-shirts Available in my shop: hectorportocarrero.com/shop
Miami Bicycle and Repair Mural
2019 Mural project in collaboration with the City of North Miami Beach's Community Redevelopment Agency (CRA) and Miami Bicycles and Repairs.
Miami Bicycle and Repair Mural
Miami Bikes Mural Preliminary painting
Egyptian Revolution 1/3
This illustration represents the struggles of the Egyptian people under the dictatorship of President El-Sisi.
Egyptian Revolution 2/3
Egyptian Revolution 3/3
Vishnu
Obamagala
Acrylic and Oil on masonite + Adobe Illustrator
Kim & the Worm
Acrylic, Oil, and Pastel 18"X24"
Birds
Gouache, Ink, and pastel 35"X35"
St. Putin
Snowden Gossips
Snakecharmer
Selfie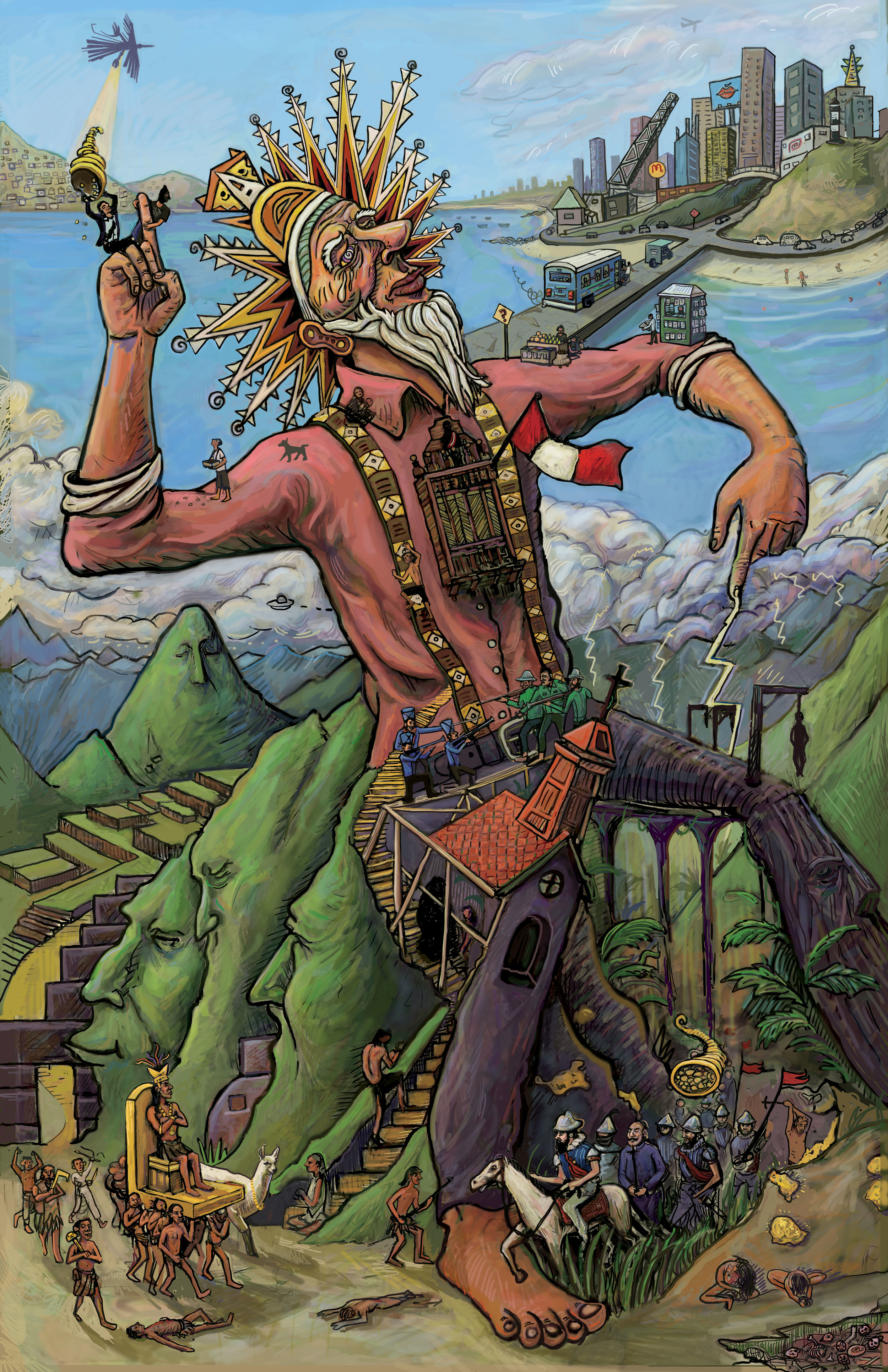 Viracocha
A brief history of Peru told through the Supreme Incan God of Creation.
http://en.wikipedia.org/wiki/Viracocha